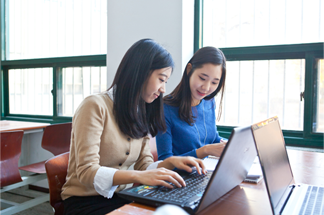 LG Chairman Koo Bon-moo visited an LG exhibition hall Friday in hopes of spreading a sense of urgency to his executives and employees.

The move came a few days after the chairman urged employees in his New Year's message to do everything they can to help the company out of its current slump.

"You should remember that we have to lead the market and I believe it all comes down to execution," Koo said at an exhibition of LG Electronics' goods at the KINTEX Convention Center, Goyang, on the outskirts of Seoul, Friday.

His visit came just hours before a briefing by LG Electronics to the heads of its leading local distribution channels, LG spokeswoman Kim Min-jeong said.

"LG can lose competitiveness in key products at any moment amid challenging situations. We have no time to hesitate. You should be faster and think about what's next," Koo said in the statement.

"We have to escape from the mindset of suppliers. We have to make efforts to provide the best service in marketing and distribution, as well as the quality of our products, to fully satisfy customers," he added.

During the LG Electronics event, its latest products ― including a 105-inch UHD TV, 77-inch curved OLED TV; premium air-conditioners, washers and robot cleaners ― were displayed.

"Koo was briefed about the specifications of each product. LG affiliates are facing challenges and we hope his visit awakens the 'can-do' spirit in our employees," said the spokeswoman.

The group's top three units ― LG Electronics, LG Display and LG Chem ― are experiencing tough times, analysts said.

For LG Electronics, its smartphone status fell to the world's fifth in the face of competition from China's Huawei and ZTE.

The outlook is also very uncertain for its TV business as LG, which is the world's second-biggest manufacturer, sees no clear signs of the recovery of consumer demand for premium televisions amid the explosive demand for connected devices.

Meanwhile, LG Display is expected to report an operating loss in the first quarter of this year due to weak demand for display-embedded products and fierce competition from its Chinese rivals.

The situation is no different for LG Chem either, as the world's top battery manufacturer for electric vehicles has yet to revive its car-battery business, although it expects improvement this year thanks to signs of economic recovery in developed markets, according to LG officials and market analysts.